Shop Suspension Springs, Lowering Springs & Anti-Roll Bars
We stock a variety of lowering spring kits and anti-roll bars
for any car make and model.
1000's of happy customers served over the past 30+ years testify of the quality, performance and longevity of service!
Don't just take our word for it, take a look at some of the excellent reviews below that customers have left on our Facebook page.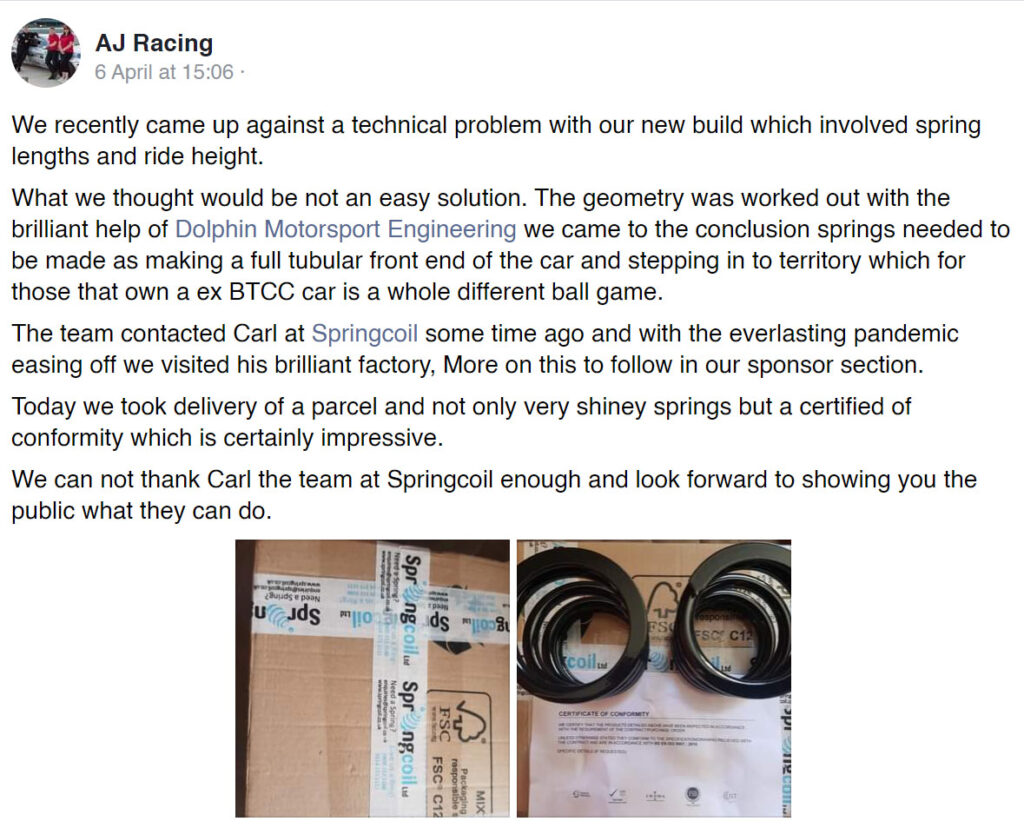 Both my original 2016 Volvo V40 Cross Country front springs broke in exactly the same place with less than 28,000 miles on the car (poor materials).
Springcoil made me two new ones with the correct materials in them for flexibility and to standard specification using my broken springs  in five weeks and they have transformed the ride of the car, The initial jolt from the front when hitting a bump or pot hole has gone, the springs now absorb the bumps.
I recommend Springcoil, in fact, I think I'll get the rear ones done now.
Lowering Springs, Suspension Springs and Anti-Roll Bars.