Automotive Anti-Roll Bars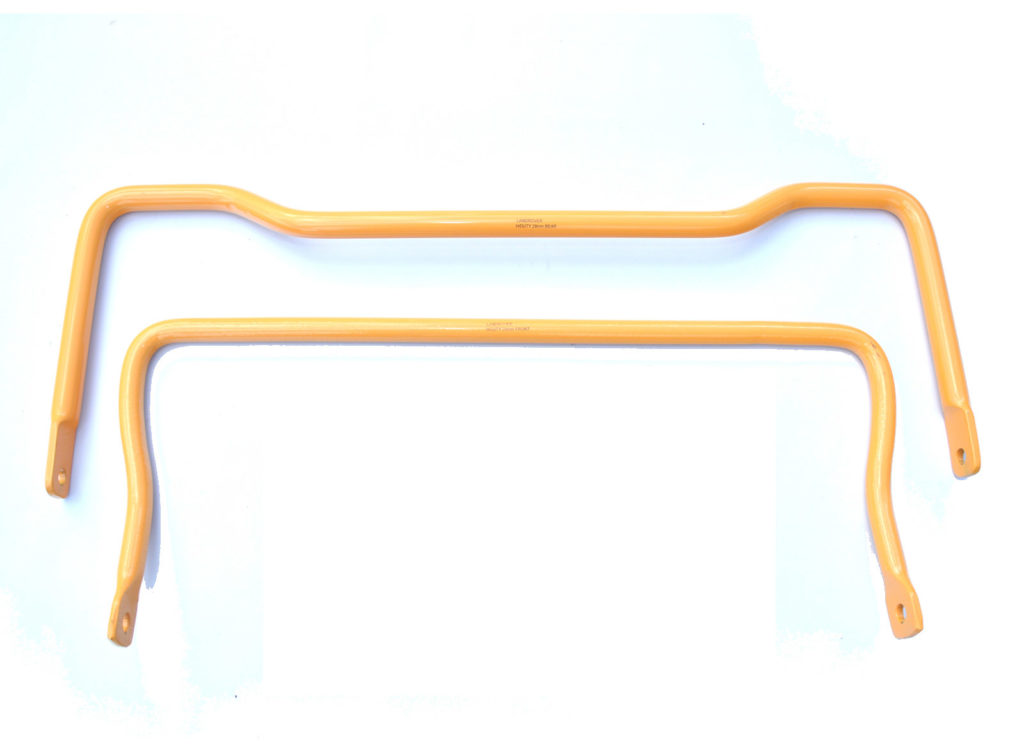 Our Anti-roll bars, designed and manufactured at our Sheffield plant, improve lateral stability without stiffening normal suspension movement, minimising body roll and stabilising the tyre contact patch for maximum traction.
Manufactured in high grade Sheffield drawn steel and finished using a rich Zinc primer undercoat, which offers superior long-term protection from corrosion, and topped with a yellow powder coat as standard (other colours are available to special order, please contact
us for details).
Our range of 'off the shelf' units for Land Rover Defender 90 & 110 models in both standard and uprated form are available from our Ebay shop.
However we can also produce units to your own specification working from either your brief, technical drawings or by reverse engineering a sample using our  'In house' specialist testing equipment, to provide you with the best advice on design, materials, processes and finishes.
If you have an Anti-roll bar requirement please contact us to discuss it.