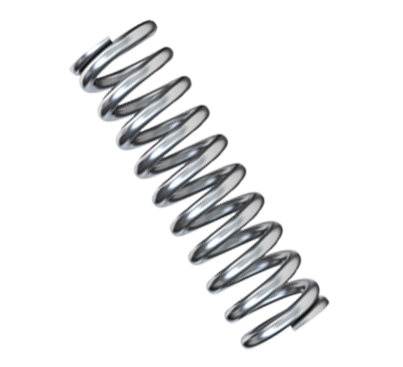 Springcoil manufacture many different forms of compression springs.
Helical Compression Springs represent the most common spring configuration utilized in today's marketplace. They are found in a vast array of industries from Aerospace to Packaging, and applications such as Actuator valves, Electrical Switchgear, Horseboxes, Agricultural Equipment, Pressure Relief valves and Ball Point Pens to name a few.
They offer resistance to linear compressing forces, and are in fact one of the most efficient energy storage devices available.
Compression springs are typically manufactured from round wire and in a cylindrical shape. However square, rectangular, and other non-round cross section wire can be utilized, and springs can be shaped in barrel, conical, hourglass or other profiles.  Materials used include; Nimonic 90, Inconel 600, Inconel X750, Hastelloy C276, Titanium grade 2, Elgiloy, Monel and many more high nickel alloys as well as the more common Stainless steels such as type 302 and 316 and high carbon Chrome Vanadium or Silicon Chrome.
In this way, compression springs can be specifically tailored to applications that have, for instance, solid height restrictions or dynamic resonance conditions that need to be addressed.

Spacing between coils (pitch) can also be varied to provide different spring rates throughout the operating range of the spring, often referred to as a 'Progressive rate' spring.
This type of spring represents an extremely flexible design approach to force resistance and energy storage due to the number of characteristics, such as required deflection, dimensions, free/loaded length and spring rate, that can be tailored to meet the desired specification.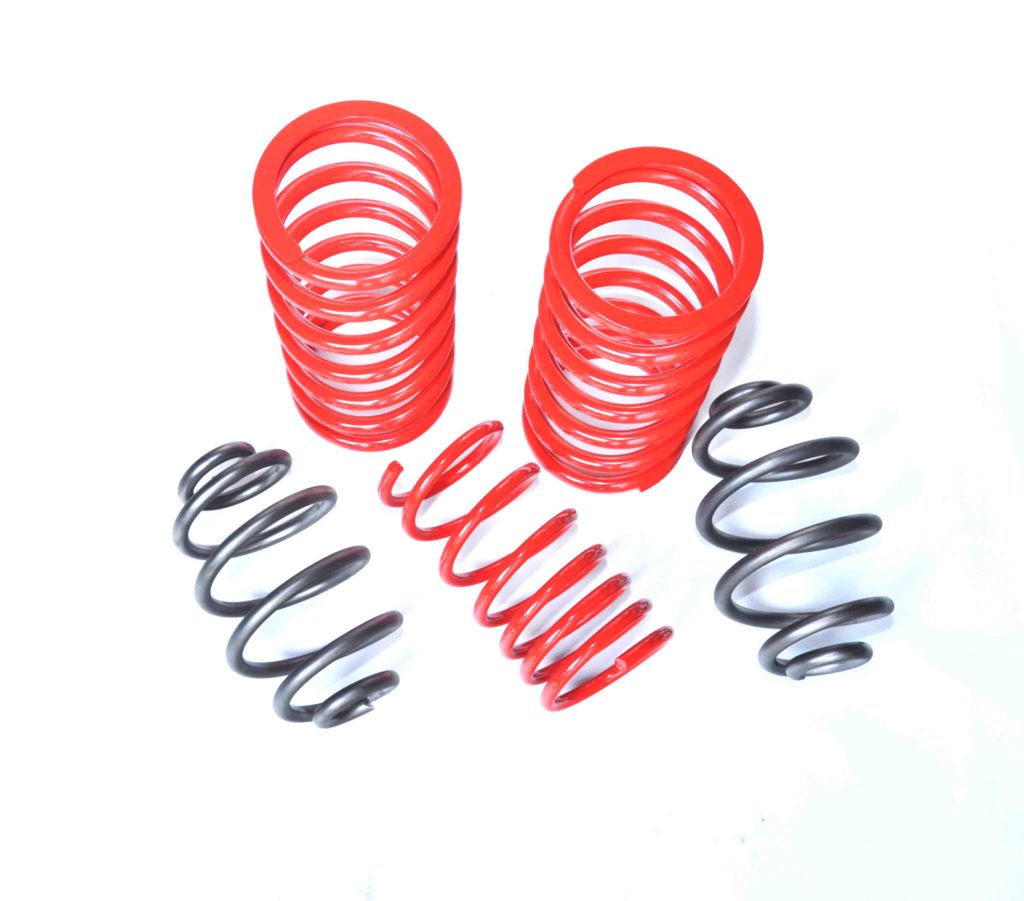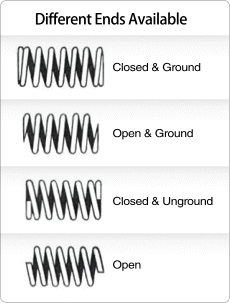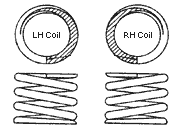 These diagrams show the different end forms which can be specified for compression springs.
The hand of winding is sometimes important – for example in springs which work one inside another.
We hold an extensive database of spring specifications which can be made to order, but can also produce units to your own specification working from either a brief, technical drawing or by reverse engineering your supplied sample using our 'In house' specialist testing equipment, to provide the best advice on design, materials, processes and finishes.
If you have a Compression spring requirement, please contact us to discuss it.